2015 is coming to an end. (How did this even happen? Did I even have a birthday? Time flies so fast, what even.) And every single social media is reminding me of my activities this year, Goodreads included. So I thought why not present you my favourite books of this year.
To be honest, it was rather hard to make this list. I had anticipated a lot of books this year, but in the end the majority of them (especially sequels like Queen of Shadows or End of Days) disappointed me. I managed to narrow down the list to 8 books, in no particular order. (Though yes,
A Darker Shade of Magic
is my number 1 favourite of this year and of all times.)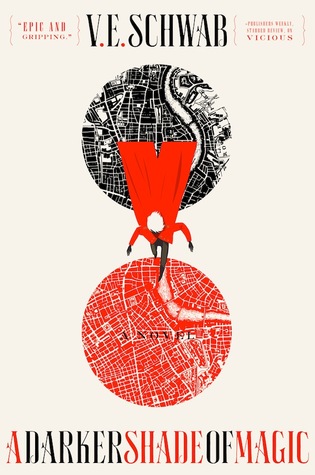 1. A Darker Shade of Magic by Victoria Schwab
In case you don't know, Victoria Schwab is my favourite author. There isn't a single book of her that I haven't loved with all my heart. And ADSOM was no exception. Like I already mentioned, it became my favourite book of all times. The world-building is amazing, and Victoria has this really easy style of explaining it. The characters are super fun and the plot kept me on edge. Plus, the cover is just stunning!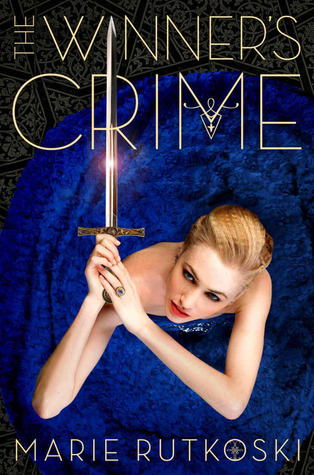 2. The Winner's Crime by Marie Rutkoski
... talking about favourite books of all time, before ADSOM came out, my favourite was The Winner's Curse, the first book in The Winner's Trilogy. It was such a refreshing fantasy novel with breath-taking writing. Marie Rutkoski could write a grocery list and I'd still read it. The sequel, The Winner's Crime, was even better than the first one. The twists kept me gasping and worrying and the cliff-hanger was just cruel. Plus, the romance is so painful, just the way I like it. Anyone who enjoys fantasy novels with political intrigues and a strong female protagonist, go pick up these books, then come back and cry with me.

3. Six of Crows by Leigh Bardugo
I've only finished this book yesterday, but it's already on my top five list. If you've read my review you know how much I just love the characters of this book. They are so well developed and all so unique. The character dynamics and dialogues are super fun and the story-line surprised me every damn time. There wasn't a single chapter that I found boring. It was a very entertaining and captivating read. I would recommend this book to everyone and their sister.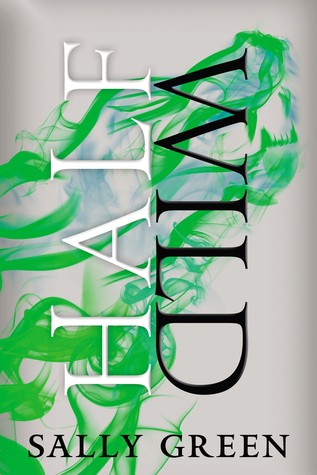 4. Half Wild by Sally Green

Half Wild is the sequel to the amazing fantasy novel Half Bad. The book is about modern day witches. Amazing, right? The protagonist is a canon bisexual, biracial little soft punk who will fight everyone in order to protect his friends and family. The writing is really unique and the characters are all so amazing. If you ask me about my OTP, I will either answer Pynch from The Raven Cycle or Nabriel, from this amazing series. These two will literally melt your heart and then tear it out and shred it to pieces.

5. The Mime Order by Samantha Shannon

The Mime Order is another sequel, to the amazing fantasy novel The Bone Season. While the first book had some flaws, like the info-dumping at the start, it was still a really interesting read. This series strength is the storyline and world-building. Plus, the various cast of characters is also pretty amazing. Whereas the first book left me stunned and speechless, because of it's plot-twists and cliff-hanger, The Mime Order was even better.
6. Uprooted by Naomi Novik
Uprooted was, in my opinion, one of the most original high-fantasy novels of this year. It will remind you of the fairy tales you used to read when you were little. The atmosphere that Novik created in this book was just breath-taking. Her writing is magical (ha ha!) and I can't praise this book enough. At times I had to put this book down because it just became too much. It made me feel so much, happiness and nostalgia. If you're a fan of fairy tales, go pick this up. You won't regret it.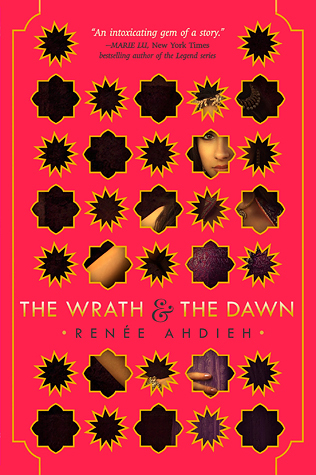 7. The Wrath and the Dawn by Renee Ahdieh
The main reason I picked up TWATD is the diversity of the characters and because it's a retelling of A Thousand and One Nights. But what got me in the end was the writing. Renee's depiction of the scenery and the world literally took my breath away. Reading it I could perfectly imagine what she was describing, I was transported into the world of the book. I love when this happens. The plot and characters are also pretty interesting, though there is one character who's POV I would have loved to cut out, he dragged it all a bit down. Otherwise, a really well written retelling.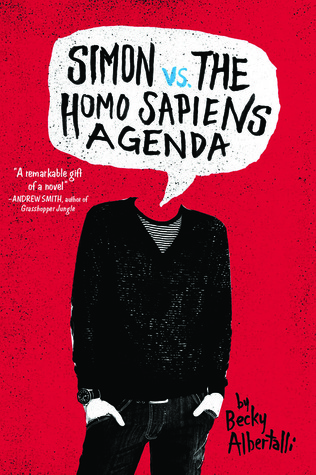 8. Simon vs the Homo Sapiens Agenda by Becky Albertalli
Maybe you have noticed that all the books so far are fantasy novels. Well, it is my favourite genre. But sometimes, when I'm in a reading slump or book hangover I just need a light and funny contemporary romance. I especially enjoy it if it's funny.
Simvon vs the Homo Sapiens Agenda
was all these things. The narration was so hilarious, I was laughing my ass off. And everything was just super cute and heart-warming. I love how it wasn't just focused on the romance but also dealt with topics as sexuality, family and friends. Definitely my favourite contemporary of 2015.
I've read some other great books this year, but these are my top 8. Let me know what you're favourites of this year are!
And that was it from me for this year. I hope you all have a fantastic New Year's Eve! (:
ABOUT MAGGI
Maggi is currently debating whether she'll manage to finish another book before 2016 comes knocking. Probably not.