Genres:
YA | Romance | Contemporary
Published:
June 29th 2014
Publisher:
Self Pub
When it comes to love there's no such thing as conventional.





Everyone thinks Colton Neely is special.

Lilly Evans just thinks he's fascinating.



Once friends when they were younger, their bond is cut short due to her accident prone nature and they go their separate ways. Years later, they meet again and Lilly learns that there is something special about the boy she once knew, but she has no idea what it all means.

And she's not sure if she's ready to find out.



When he walks through the corridor of her school the first day of her senior year, she knows that it's time to get to know the real Colton Neely. The more she learns, the deeper she falls.



Their friendship grows into love, even as Colton does not express it in words. But one decision threatens to break down the world that Lilly has tried so hard to integrate into and she must figure out if the relationship can survive if they are apart.
This is a love story.
As obvious.
There are so, so many love stories out there, and stating that this book is a love story makes it sound run-of-the-mill. Mundane.
I can't tell you this is the most unique love story out there, or that this is the best love story out there. What I will tell you is that you will be surprised by what Puddle Jumping has to offer, including a literal puddle jump and a romance that will make your heart melt with glee.
It delivered a story that is both straight to the point and beautiful with a little more than a hundred pages and it actually felt more complete than some 500-page books out there.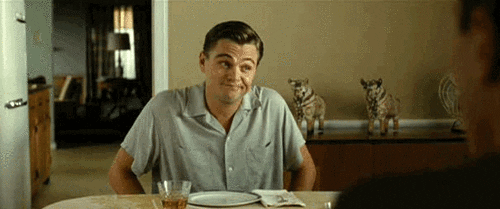 It's true.
This isn't a book regarding one single character. It's about two people: Lilly, a rather ordinary teenage girl and Colton, an autistic boy. To be more specific, Colton has Asperger's which makes social situations harder for him to deal with, followed by repetitive behavioural patterns, and so on.
One could say he did ordinary things in a different way.
It is fate that brings Lilly and Colton together after their separation during their childhood. And it was amazing.
I had one problem that I wish I could have overlooked which was my difficulty in connecting with Lilly, and my only reasoning would be that there was simply no chemistry between me her. The way she saw Colton, however, did make me fall for him and the whole time I was just there like..
Can you love me too, please?
Their love for each other was touching. I'm sure love isn't always stars and rainbows, even for the most 'ordinary' lovers out there, and this book shows that.
I didn't connect with Lilly, but I admire her for the sacrifices she made. Colton loved her, but his methods of expressing the love was different. Sometimes, he'd do something hurtful but would never realize he did any such thing. My respect, and admiration towards Lilly grew every time she was mature about it and tried to understand and solve the issue instead of say, throwing tantrums.
No, the book did not make me cry for hours straight. Nevertheless, it has made an impression on me.
This is the kind of book I never envisioned myself loving, but I truly adore it as I've probably mentioned already
I highly recommend it, even if you aren't into romance novels in general.
4/
5
What do you generally feel towards YA romance novels?
Will you be giving this book a go?
Do share!