Series:
The Half Bad Trilogy #1
Genres:
YA | Fantasy | Romance
Published:
October 14th 2014
Publisher:
Balzer + Bray
GoodReads
Wanted by no one.
Hunted by everyone.

Sixteen-year-old Nathan lives in a cage: beaten, shackled, trained to kill. In a modern-day England where two warring factions of witches live amongst humans,

Nathan is an abomination, the illegitimate son of the world's most terrifying and violent witch, Marcus. Nathan's only hope for survival is to escape his captors, track down Marcus, and receive the three gifts that will bring him into his own magical powers—before it's too late. But how can Nathan find his father when there is no one safe to trust, not even family, not even the girl he loves?

Half Bad is an international sensation and the start of a brilliant trilogy: a gripping tale of alienation and the indomitable will to survive.
I've delayed this review long enough, supposedly in hopes of getting my "thoughts together", but let's be realistic: I was procrastinating.
I had major expectations for Half Bad, a book that superficially seems like it could be the next overly-hyped book of the fantasy/paranormal genre. That aside, if there's one thing this book accomplished, it's an interesting premise that delivered just as fine - but only for the first half of the book.
You see, after that, things went down the glory hill. The pacing remained the same slow speed until the very end, and nothing of much excitement occurred. In fact, the game of hide-and-seek between between Nathan and the White Witches, which lacked substance, was pretty much what it was limited to.
Nathan's story was rather touching: the abuse, the pain, and the short, yet sweet romance. That, however, is precisely where the line is drawn. Afterwards, whatever connection I made with Nathan turned to dust as the story dragged on, and I found myself craving something more paranormal and occult. This is a book with Witches, for cake's sake.
The writing was a lot more fluid than what I am comfortable with. It switched between second person and first person. First person POV, in general, unsettles me but with this book, it did not click in the least bit. Especially since it kept switching. I'd be reading something about a Nathan doing something and suddenly it's a "you" who is doing something and I'm apparently Nathan now.
I admit it was a brave, and rather unique decision on the author's part, but it just didn't work for me.
I had many problems with the pacing of the novel. A few good introductory characters and some more chapters later, I was having to re-read pages because my attention was towards more interesting things like how many steps it would take for me to reach the fridge.
Afterwards, I re-read those sections again but I regretted it just as quickly because I missed no vital piece of information, even with the skimming. Nothing. Nada.
So, was there an intense climax, what with all the dragging? I think you already know the answer, which is, no.
The romance was disappointing. The love interest, Annalise had no distinctive personality, much less a personality which is definitely not what I would expect when it comes to the love interest. There was no such burning, sizzling, electrical chemistry that normally appears with forbidden love in YA Fantasies.
My final thoughts can be summed up into a big ball of disappointment.
You could bake me cookies but I still wouldn't think the author's writing is even comparable to that of Markus Zusak or Patrick Ness. It did have a unique touch, I'll give it that.
The romance, side characters, plot and pacing lacked depth but otherwise, it was good. Which means the bad outweighs the good anyway.
All in all, I guess you could say this book is
half bad.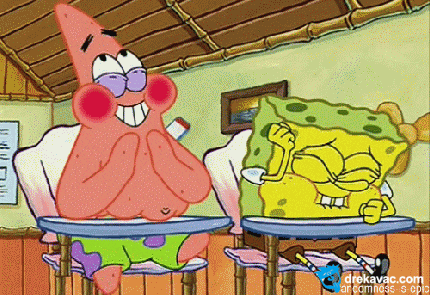 I JUST HAD TO.


2
/5
What do you think of
first
person
POV
? Do you think it's better than
second person
narrative?
Share your precious thoughts!